Industry standard tech pack
£

95.00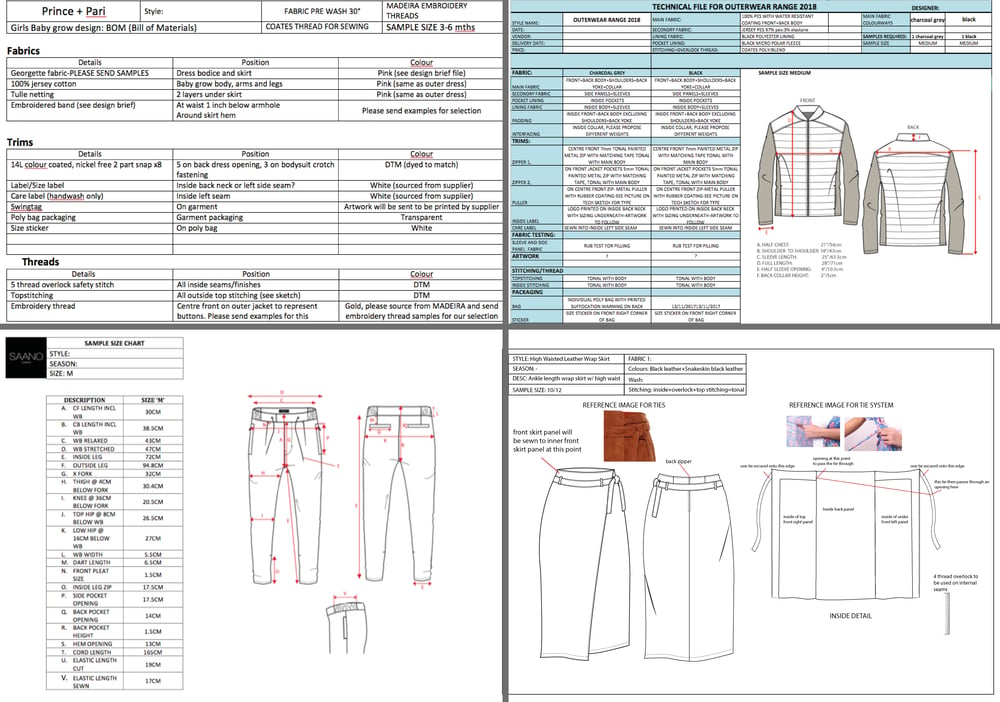 With over 15 years experience in fashion design and development, preparing CADS and tech packs for companies such as Quiksilver Europe, Roxy, DC Shoes, Sarah Louise plc, John Partridge ltd, as well as many start-up brands, I can create technical garment and accessory packs ready for manufacturing.
This file can be tailored to your format and includes:
-Detailed CAD sketch in black and white, front and back views
-BOM (bill of materials)
-POM file for your sample size from your basic given measurements
The CAD will be created in Adobe illustrator and the BOM in Excel. File will be delivered in PDF format.
What I need from you:
- Initial rough sketch or photo of your design
- A list of any details required, not shown on the sketch/photo
-A list of all trims, treatments, fabrics, care labels and any other information needed for the BOM. Please let me know if you need help defining this.
The more information you can provide for the sketch and the BOM, the more accurate your tech pack will be!
- How you would like the file layout to look
- Any style reference n°/name, company logos and basic written details to be included on the sheet
If you need more than one tech pack created, you will need to add the product to cart the number of times required.
Once you have made your purchase, please send me a message leaving your contact details and I'll get back to you to discuss your project further. You can also contact me at deedee@thehouseofchickadee.com
Unless stated otherwise, please count a 14 business day delay from the moment of purchase to hand over of the file.
For a full overview of my design services, head over to www.thehouseofchickadee.com